Adelaide Photo Restoration & Photo Repair
Careful restoration of old and damaged photographs – servicing Adelaide Barossa & Gawler, South Australia. Irreplaceable and precious family memories are carefully restored & colourised.  Quality Adelaide photo restoration and repair.   Ask for a quote – call Neil Jacobs on 0434902392 or email [email protected]
Some samples: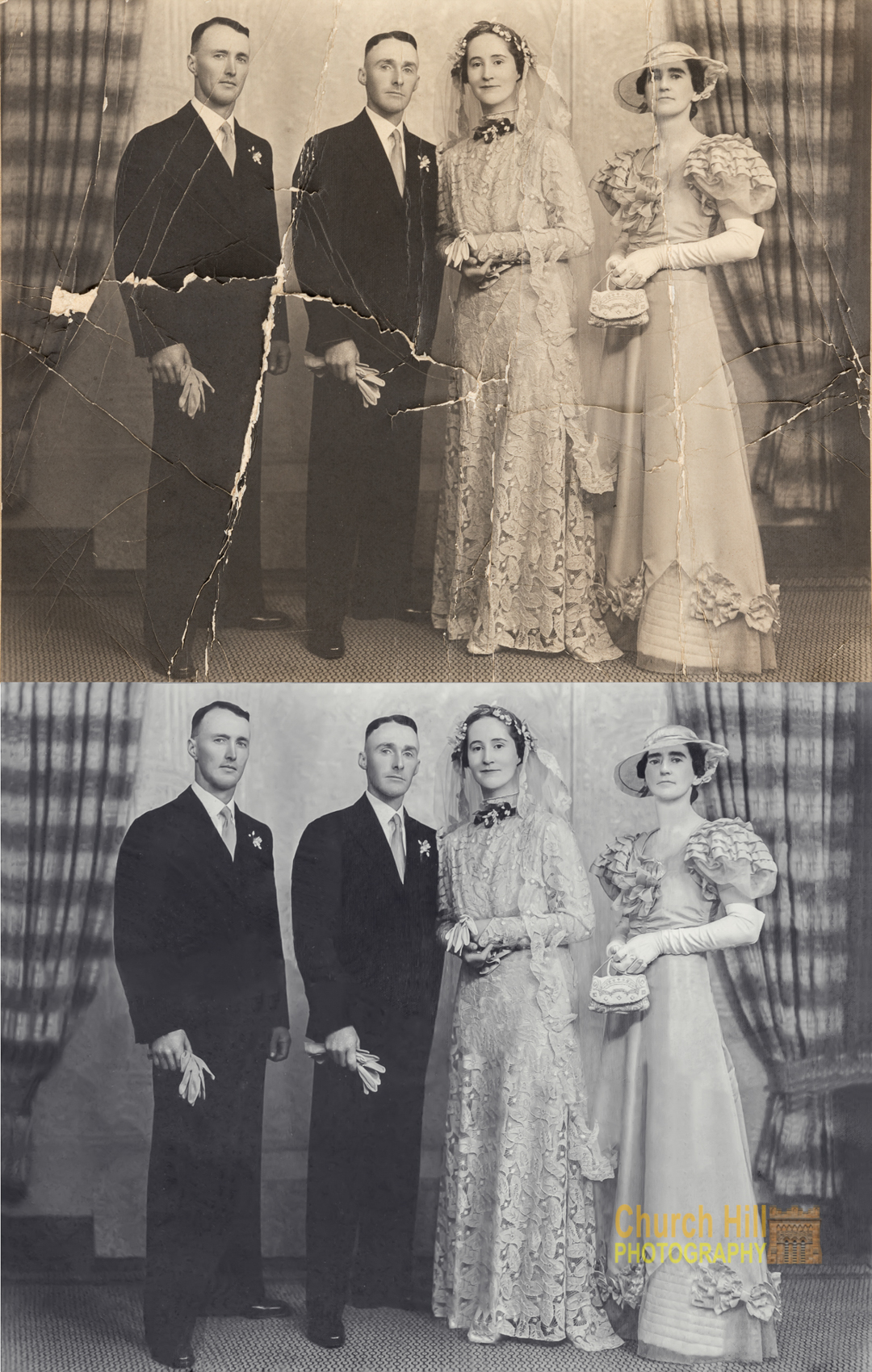 Family photos can show adverse signs from age, storage and handling. Even photos stored in albums can be attacked from glues and acids in album backing paper.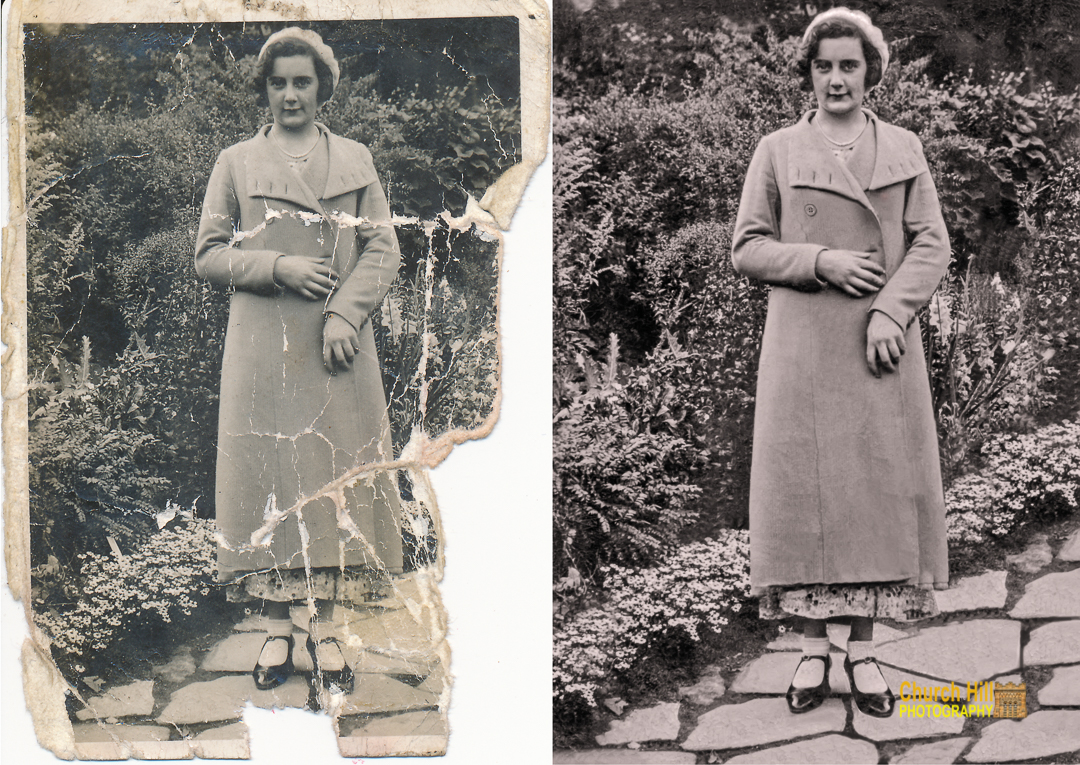 I capture a digital file from your print in the highest possible definition/resolution (your original photo or slide or negative is scanned, and not harmed in any way). Bring the photo to Gawler so I can scan (a 5 minute job) – the original is handed back to you immediately.   Colourisation is possible (but takes time)!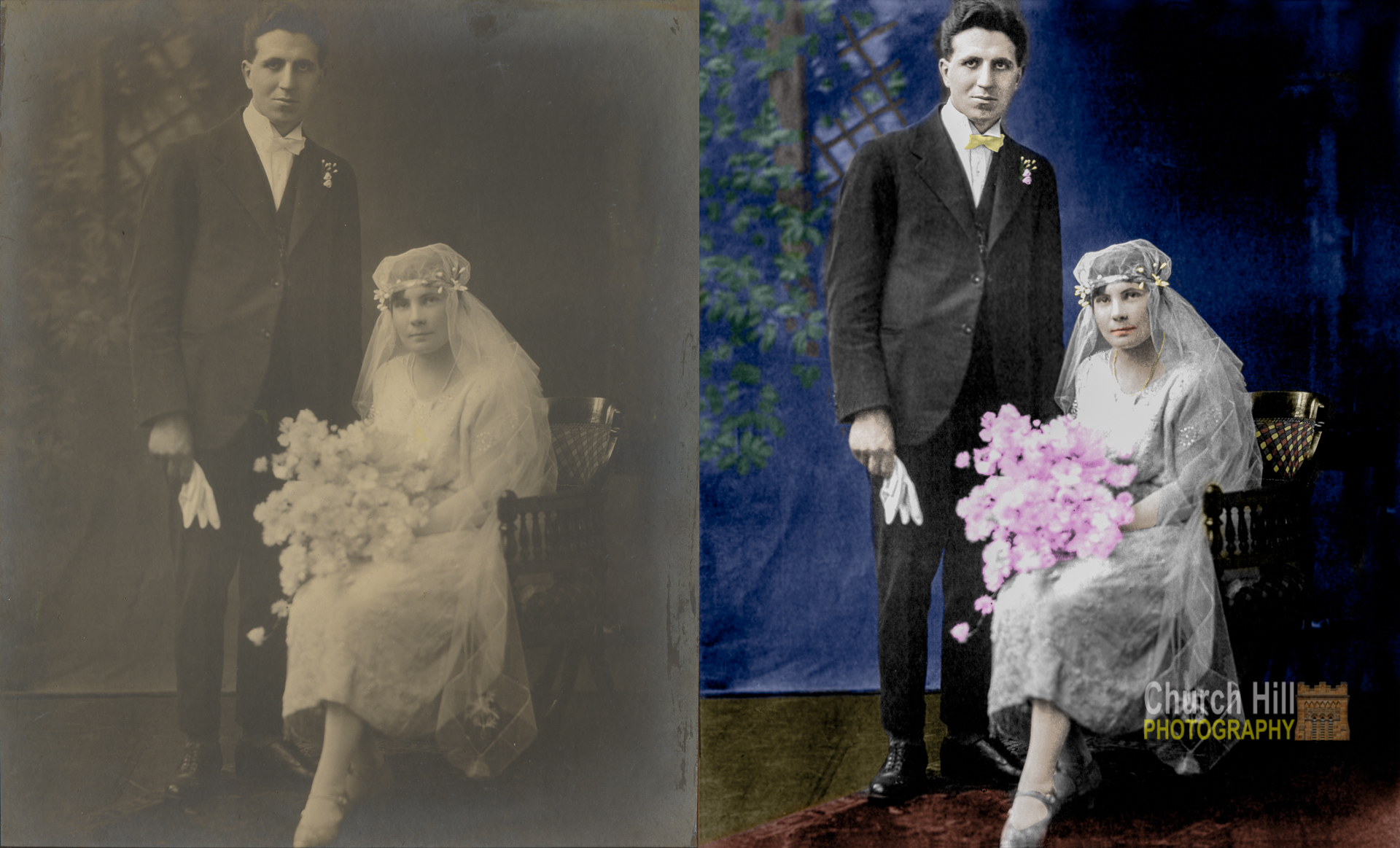 Torn pieces can be re-joined; and creases and marks are removed in Photoshop. Most attention is devoted to faces. Faded images can be restored. Colour tones are corrected.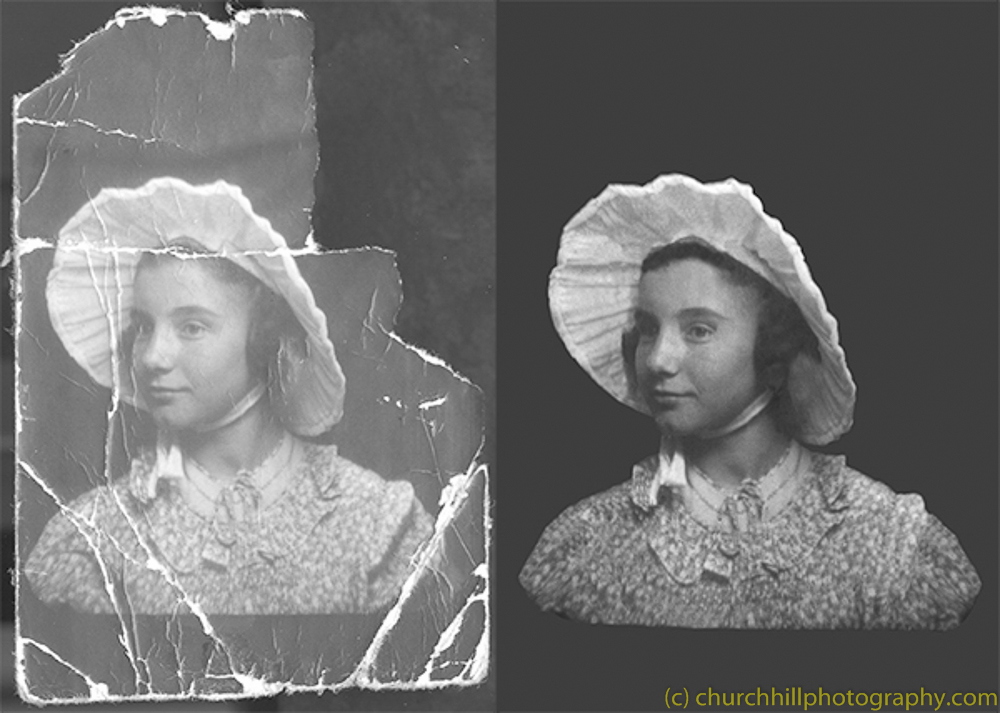 A new photo can be printed from the electronic file, and (if stored properly) should last another 100 years!   I provide the images as a .jpg file on USB memory stick, or email, or via secure-passworded Dropbox.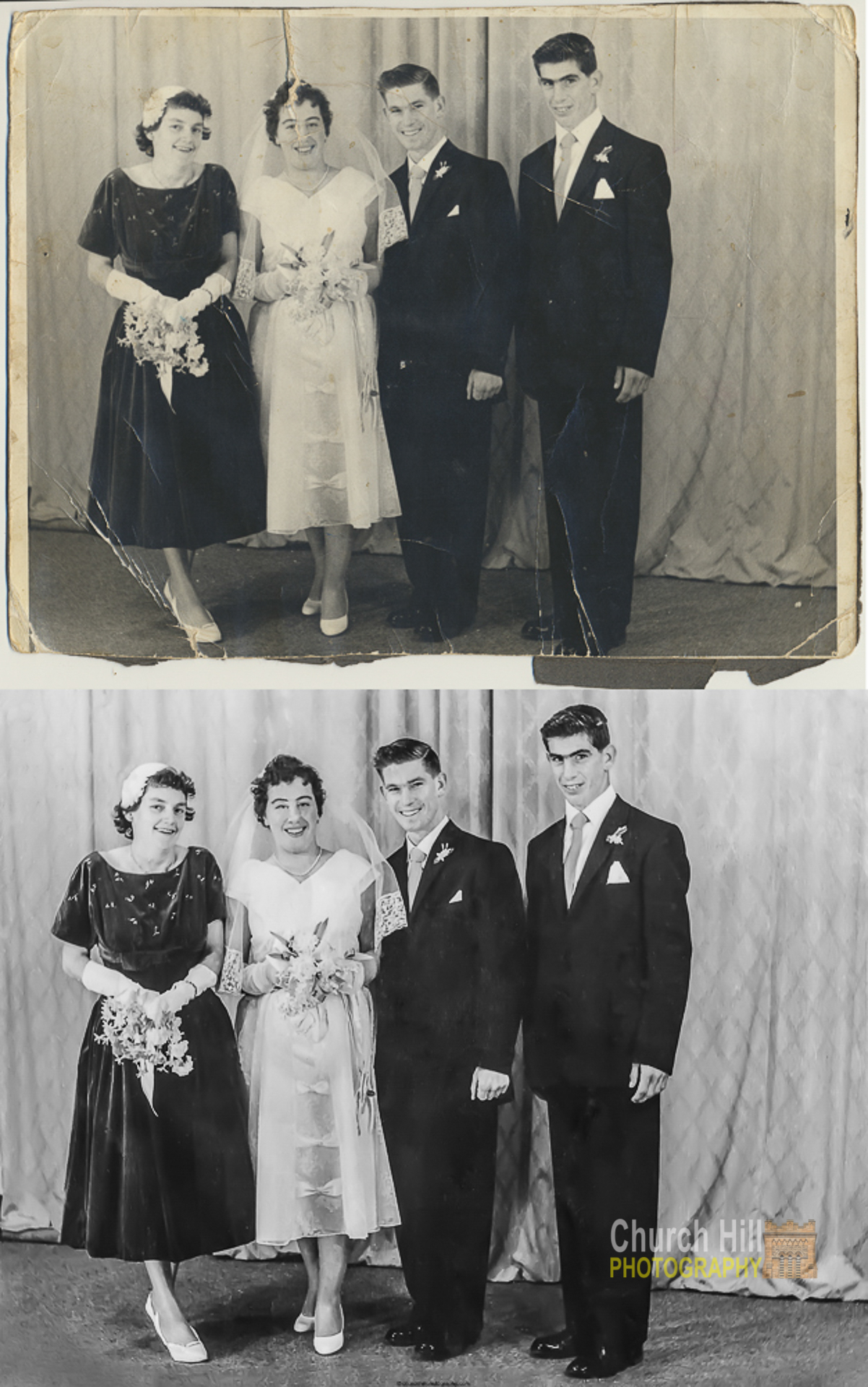 Firm quotes will be given. As a guide, one hour of image editing will cost you $50. I estimate the number of hours and give you a fixed price (in any case, I always spend more time to make the photo 'as good as it possibly can be').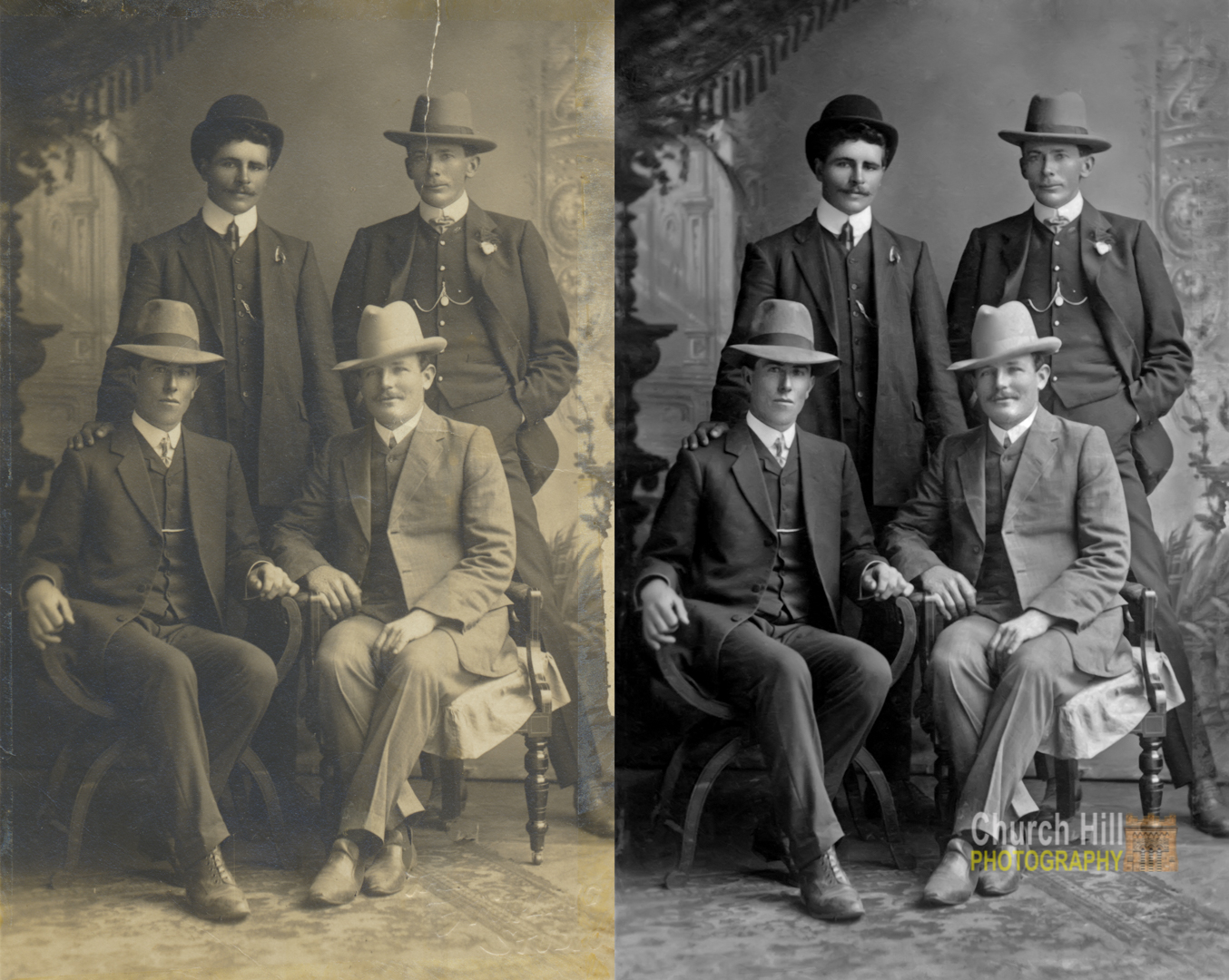 Please call Neil on 0434902392 or email [email protected] for advice or an obligation-free quote!    Neil Jacobs, Church Hill Photography, based in Gawler, South Australia 0434 902 392.